"Peach blossom flood" in Hukou
Introduction: "green poplar smoke outside Xiaohan light, Apricot Branches spring." Spring is coming, the leaves are green, the flowers are blooming, and some scenic spots are open in an orderly manner in different regions and levels on the premise of ensuring the prevention and control of epidemic situation. Xinhuanet tourism channel launched a large-scale media theme of "flowers blossom after the epidemic" towards poetry and distance ", focusing on the orderly opening of scenic spots and displaying the most beautiful spring in China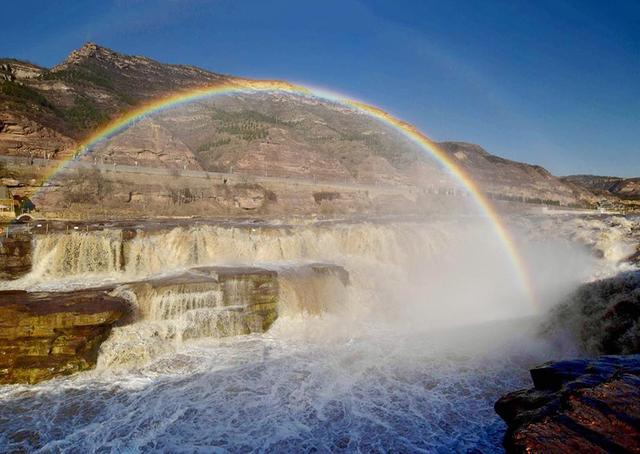 In recent days, the temperature has picked up all over the country. The upper reaches of Hukou waterfall of the Yellow River in Jixian County, Shanxi Province have melted ice and opened a river, resulting in a sharp rise in the water volume of Hukou waterfall, forming a beautiful and spectacular waterfall group. The annual "peach blossom flood" attracts tourists from all over the country to watch. Photo by LV Guiming

Here is Hukou waterfall, known as "the world's Yellow River is collected in a pot", with thousands of waves breaking and thousands of feet hanging; here is the first renzu mountain scenic spot named after renzu in China, with numerous peaks and deep gullies; here is the site of persimmon beach, an in-situ burial site from 20000 to 10000 years ago, with a large area and rich connotation; there are also unique sceneries such as Jinping Diecui and mengmen night moon It was selected into the "2019 China's most beautiful county list"; this is Jixian County.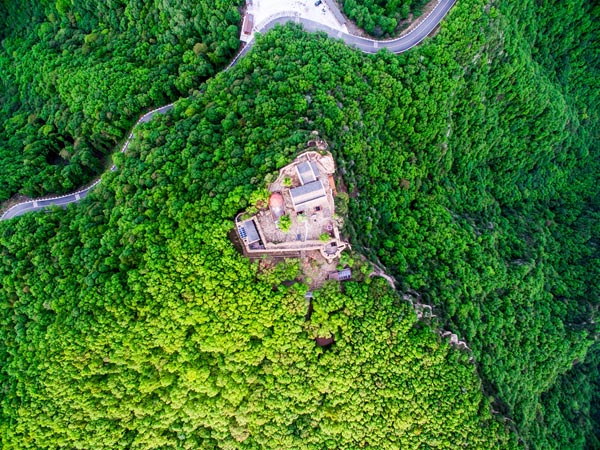 Aerial photo of renzu mountain

Jixian county is located in the southwest of Shanxi Province and the south end of Luliang Mountain, across the Yellow River and Shaanxi. It is located in the "Golden Triangle of the Yellow River" of Shanxi, Shaanxi and Henan, known as "Tongheng of Qin and Jin".

Jixian is green. Afforestation projects such as closing the mountain for afforestation, returning farmland to forests, "Three North" shelterbelts, and natural forest protection have brought the afforestation area of the county to 1.6 million mu.

Jixian is red. One mouthful of "GABA crispy", two mouthfuls of "TIANJINJIN", three mouthfuls of "shuidc", Jixian Apple was rated as "China famous fruit", and exported to the United States, Australia and other markets.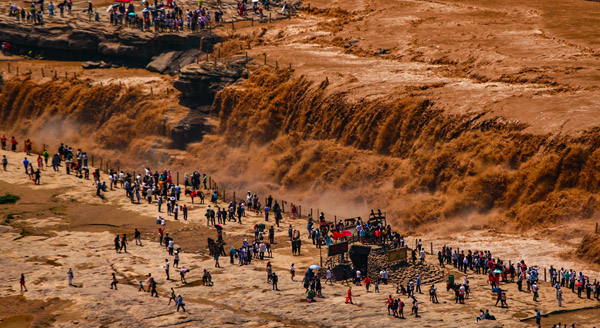 Aerial photo of Hukou Waterfall

Jixian is yellow. "It comes from the yandaliu of Kunlun. Yuguan turns nine to a pot." When the surging Yellow River water flows near Longwang mountain in Jixian County, it suddenly shrinks from 300 meters to 50 meters. It flies straight down and plummets down the deep groove. If the water is poured into a pot, it will paint the magnificent spectacle of Hukou waterfall of the Yellow River.

In recent years, Jixian County has vigorously implemented the three-color brand strategy of "green ecology, red apple and yellow waterfall", taking green as the base color for development. The three major industries of ecology, apple and tourism have been integrated and overlapped to complement each other, and a picture of "three-color tourism" has been outlined.