Special Plans for Tourism——Dalian
Dà lián
大连 
星海广场<xīng hǎi guǎng chǎng>
This is the largest city square in Asia.It was established to commemorate the return of Hong Kong.There are many places worth visiting nearby. The following are recommended for you.You can come here to enjoy the sea breeze.Recommended time:1-3hours

1、星海公园<xīng hǎi gōng yuán>
With a long history of open seaside park, beach bathing area, dalian residents are a good place to relax.Now the whole park is divided into four parts: the tourist area, the rest area, the children's amusement park and the bathing area.Xinghai park is the most famous recreation of the sea bungee jumping. The bungee jump is about 55 meters high, below which is the sea
Recommended time:1-3hours
Tips:The park is open to the public free of charge, in the park entertainment facilities separate charge.
2、星海湾景区<xīng hǎi wān jǐng qū>
There are sculptures and beaches for swimming. But it's too cold now. Keep warm!
Recommended time:3hours
3、圣亚海洋极地珊瑚世界<shèng yà hǎi yáng jí dì shān hú shì jiè>
This is "the world's first episodic ocean theme park".There are many different kinds of coral and Marine animals
The three sites are close enough to be visited in one day
大连滨海路<dà lián bīn hǎi lù>
This is a highway with a good view of the sea.About 30 kilometers, there are many famous scenic spots along the way.It's a great place to hike and photograph, but you can also rent a bike to visit here.
Recommended time:3-4hours
1、老虎滩海洋公园<lǎo hǔ tān hǎi yáng gōng yuán>
It is a world of Marine animals and birds, as well as a seaside resort,Here you can watch beluga whales, sea lions, dolphins and walruses and other Marine animals show
2、渔人码头<yú rén mǎ tóu>
Located near tiger beach, there are a lot of colorful houses, a lot of fishing boats docked in the dock, which is very suitable for taking artistic photos, and it is also beautiful to watch the sunset in the evening. There is also a famous bookstore nearby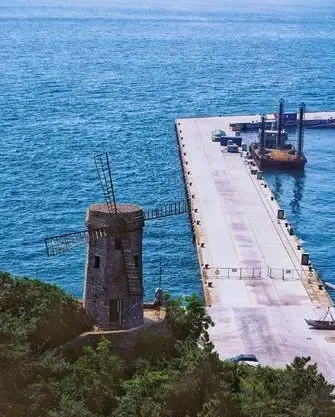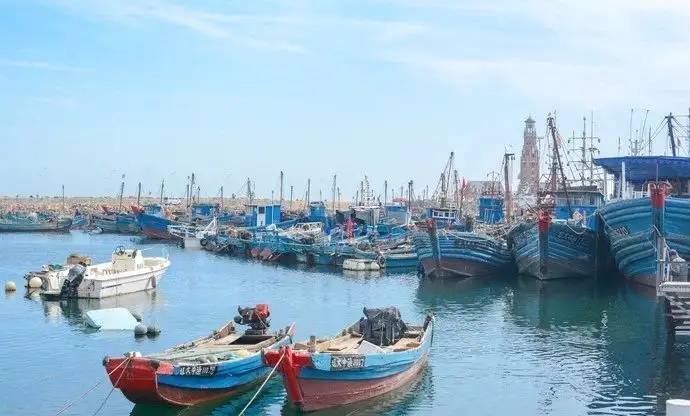 有轨电车<yǒu guǐ diàn chē>
The history of dalian tram began in 1909, and dalian is the only city in mainland China with an uninterrupted tram history.
俄罗斯风情街
<é luó sī fēng qíng jiē>
It is the first street in China with Russian 19th and 20th century architecture style. The total length of 500 meters, has a history of 100 years, is now a collection of tourism, shopping, leisure, entertainment as one of the Russian style street.
旅顺口<lǚ shùn kǒu>
Close to the yellow sea and bohai sea, witnessed the history of modern liaodong peninsula region
摘自:MandarinClub汉语平台